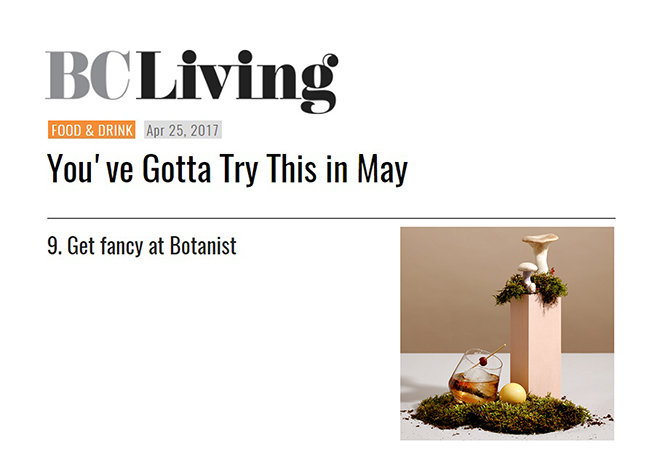 BC Living
/ You Gotta Try This
Botanist is finally here: the all-new (and sexy as hell) restaurant, cocktail bar (plus lab!), and champagne lounge on the first floor of the Fairmont Pacific Rim hotel. The space itself, designed by Ste. Marie is beautiful. That too-big space of Oru, the previous restaurant, has now been thoughtfully divided by curving vanilla-coloured lines and plenty of bright greenery into a far more intimate setting which brings a sense of the outdoors indoors.
The bar menu features some next-level creative cocktails (so much more about that next month) and there is a gorgeous champagne lounge area which is exactly where everyone will want to go the next time they want to impress anyone on a date (psst… there's an $11 by-the-glass Zanatta sparkling from Vancouver Island which is terrific and will not break the bank).
And the food? Well, executive chef Hector Laguna's food is certainly among some of the prettiest in the city and he seems to be on a mission to single-handedly bring back foams to high-end dining. If they taste as wonderful as the whisper-light Taleggio cheese number which came with the strip loin I tried, then that's absolutely fine by me. The ling cod with a seafood nage and delicate olive-oil-whipped mash is one of the most plate-lickingly wonderful things I've eaten all year. The buttery house-made brioche is available to take home for $8 for a small loaf which could become the city's new post-date avo toast breakfast traditions.