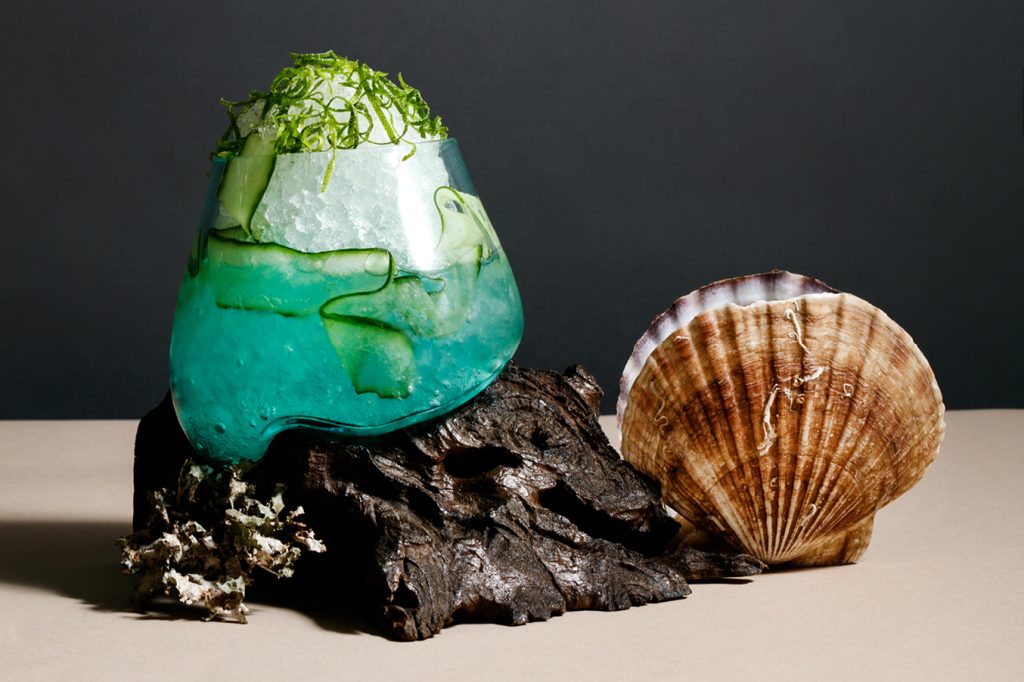 Georgia Straight
/ Restaurant Opening
Vancouver's culinary scene is gaining a highly anticipated newcomer next week.
Botanist at the Fairmont Pacific Rim (1038 Canada Place) will be opening its doors to the public on Monday (April 24). This will be the luxury hotel's new in-house restaurant, which replaces Oru Cuisine that closed earlier this year.
Inspired by the Pacific West Coast's flora, its interior design and menu concept features plenty of greenery, natural elements, and locally and sustainably-sourced ingredients.
The new 5,000-square-foot dining establishment features four different spaces: a dining room, cocktail bar and lab, a champagne lounge, and garden.
Designed by award-winning firm Ste. Marie Design with branding by Glasfurd & Walker, guests will swoon over everything from the plush hanging planters to a glass-walled garden to limestone and whitewashed wood elements around the restaurant.
Its kitchen is under the leadership of executive chef Hector Laguna, who has created signature menu items such as oven-roasted halibut with spring vegetables and crab emulsion; herb-crusted lamb rack with green garlic panisse; and root vegetables.
Pastry chef Jeffry Kahle's signature brioche bread will be served during breakfast and lunch. A variety of other breads and pastry items can be found in the bread station located in the middle of the dining room.
The cocktail bar and lab is led by creative beverage director Grant Sceney, accompanied by Botanist head bartender David Wolowidnyk. One of the duo's creations include Deep Cove (Island Gin, sea buckthorn, blue algae), an aesthetically-pleasing drink served on a specially made glass molded onto a log of driftwood.
Another featured Botanist space is the champagne lounge, which is surrounded by various greenery and plants. Its drink list includes global sparkling wines, and rare picks from Champagne and other international spots. Food pairing options range from oysters to caviar to artisanal cheese platters.
For those who enjoy admiring plants and flowers, be sure to check out the glass-walled garden. It is filled with greenery, a trellis, and over 50 different types of plant species including rare fruit bushes, green tea camellia, and cardamom, among others.