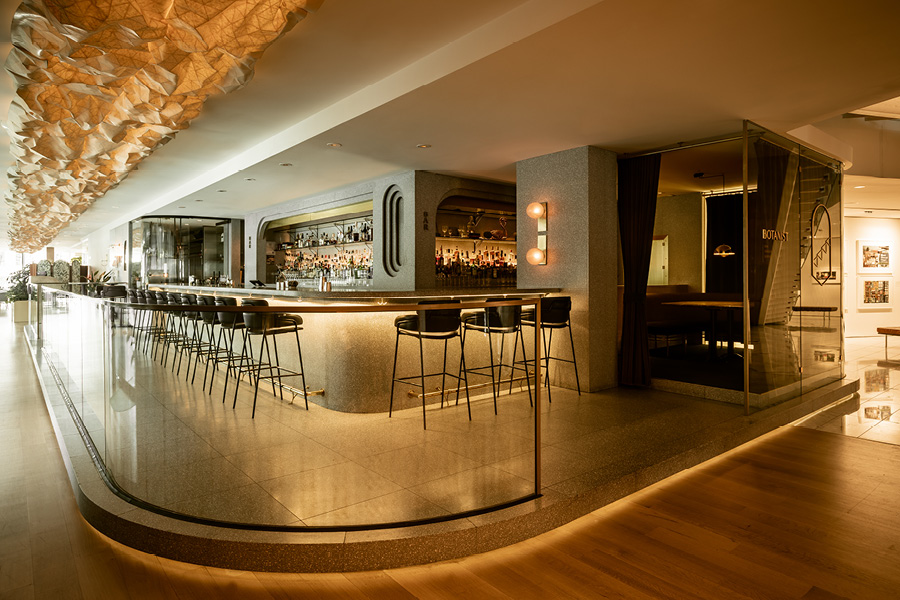 MICHELIN Guide Award 2022
/ Botanist Bar awarded "Exceptional Cocktails Award"
We are thrilled to share that the first edition of the MICHELIN Guide Vancouver has been revealed, honouring Botanist Bar with the 'Exceptional Cocktails Award' at the Star Reveal Gala held in Vancouver on Thursday, October 27.
Botanist Bar is home to the country's most unusual Cocktail Lab – a bartender's studio that inspires creativity as well as space to prepare and experiment with ingredients to develop house-made tinctures, shrubs, syrup and whatever else they can concoct. Its custom-creation features industrial kitchen equipment to integrate a culinary-forward approach to cocktail design and production. The edgy venue inspires creative freedom and precision, granting the attention required to forge an elevated drinking experience.
The Botanist cocktail program, led by Creative Beverage Director, Grant Sceney and Botanist Bar Head Bartender, Jeff Savage, follows the principles of botany, which was developed to reflect and celebrate the biodiversity of the Northwest, with ingredients and flavour profiles that uniquely tell a story. Along with a list of handcrafted cocktails that change with the season, the bar team has developed a spirit-free program that is as artfully designed as it is balanced and sophisticated.
Read more on the award here.