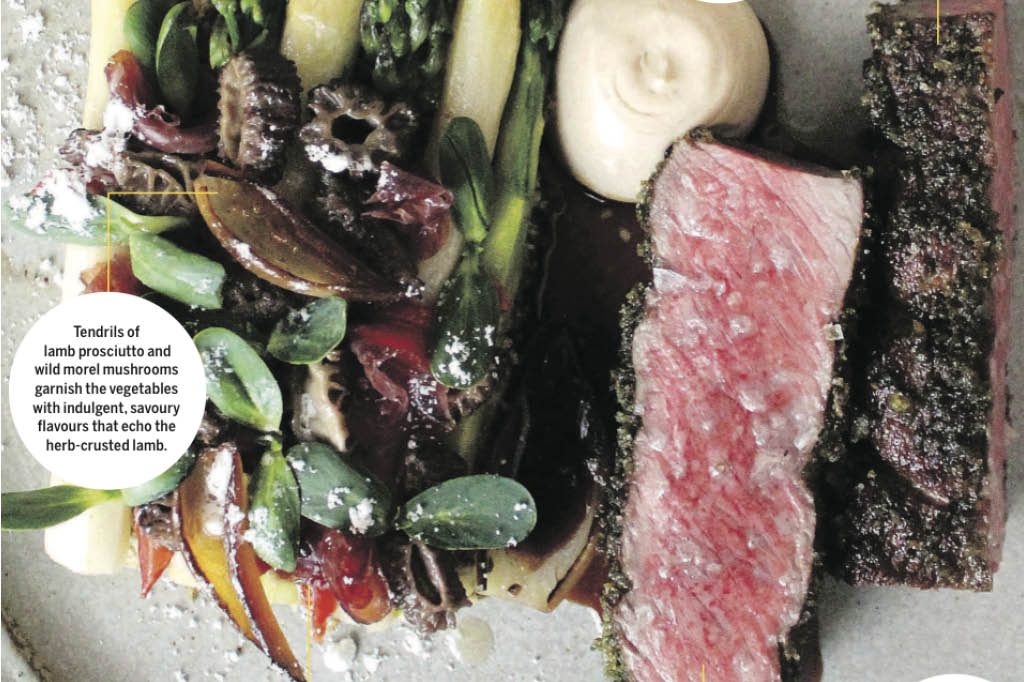 The National Post
/ Dinner, Deconstructed
Part botanical garden, part world-class restaurant, Botanist is an oasis in the heart of downtown Vancouver. Chef Hector Laguna prepares contemporary Canadian cuisine featuring the finest seasonal vegetables. The delicious results will seduce even the most voracious carnivores into eating their greens.

Vancouver: The Bar at Botanist
Lead bartender Jeff Savage prepares innovative cocktails inspired by the Pacific Northwest. Don't miss the Candy Cap Magic, a boozy mushroom rye libation served with fresh forest moss.