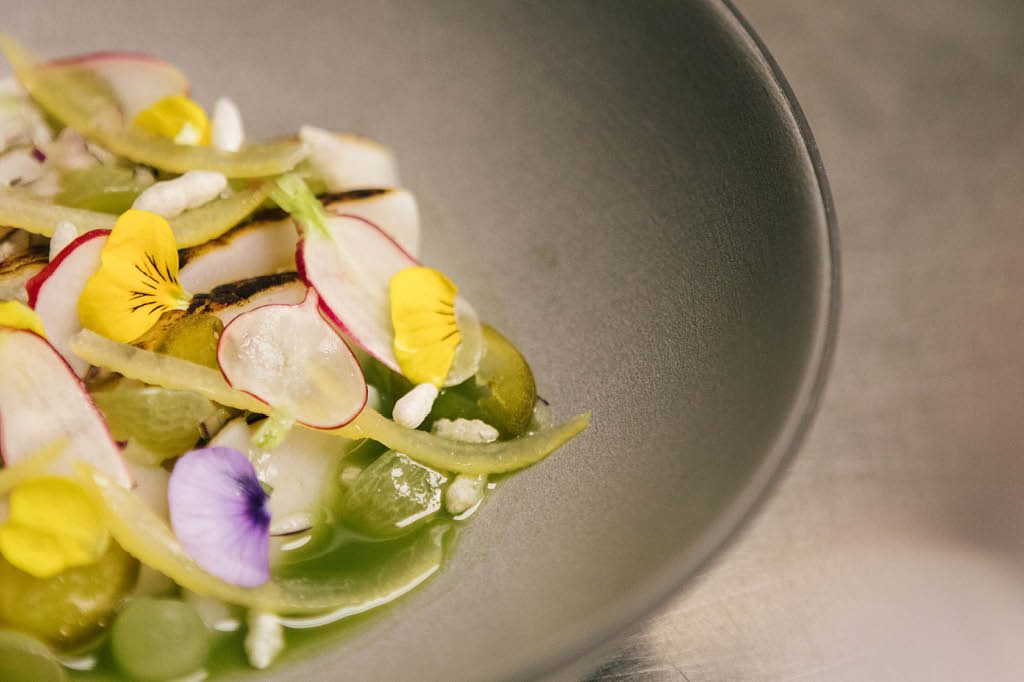 Vancouver Magazine Awards
/ Botanist Recognized Amongst Vancouver's Best
The Vancouver Magazine Restaurant Awards, which highlights the top talent in the city, was back for its 29th annual award show last night. Each coveted award is judged by a hand-selected group comprised of media, food and wine critics and key industry experts who taste their way through the city to discover the very best in culinary, cocktail and wine. We are thrilled to announce that Botanist was recognized in three categories!
Best Design – Botanist (GOLD winner)
"The design group Ste. Marie captures yet another Gold—they've won Best New Design for five out of the last eight years—for Botanist and its garden-meets-gold design. The transformation of the underutilized former Oru space into a bustling and beautiful art deco restaurant illustrates that principal Craig Stanghetta appears to have the Midas touch." 
Best New Restaurant – Botanist (SILVER winner)
"Silver winner Botanist is no tortoise. The beautiful room anchoring the Fairmont Pacific Rim managed to pull off the insurmountable task of changing the direction of a purpose-built hotel dining room, with the help of chef Hector Laguna and designer Craig Stanghetta—transforming the former Oru into a room that channels a luxe locavorism."
Sommelier of the Year – Jill Spoor
"If you've gone to Botanist for a special occasion and splurged on a bottle of Raphaël et Vincent Bérêche Brut Réserve or any other of her selection of impossible-to-source grower Champagnes, then you've tasted her passion. In this city that fetishizes the small-scale, hand-selling sommelier, Spoor is an anomaly—a wine professional who's able to combine a wine nerd's love of all things esoteric."

Photo credit: Vancouver Magazine Photographer: Christin Gilbert
To view the entire list of winners, click here.