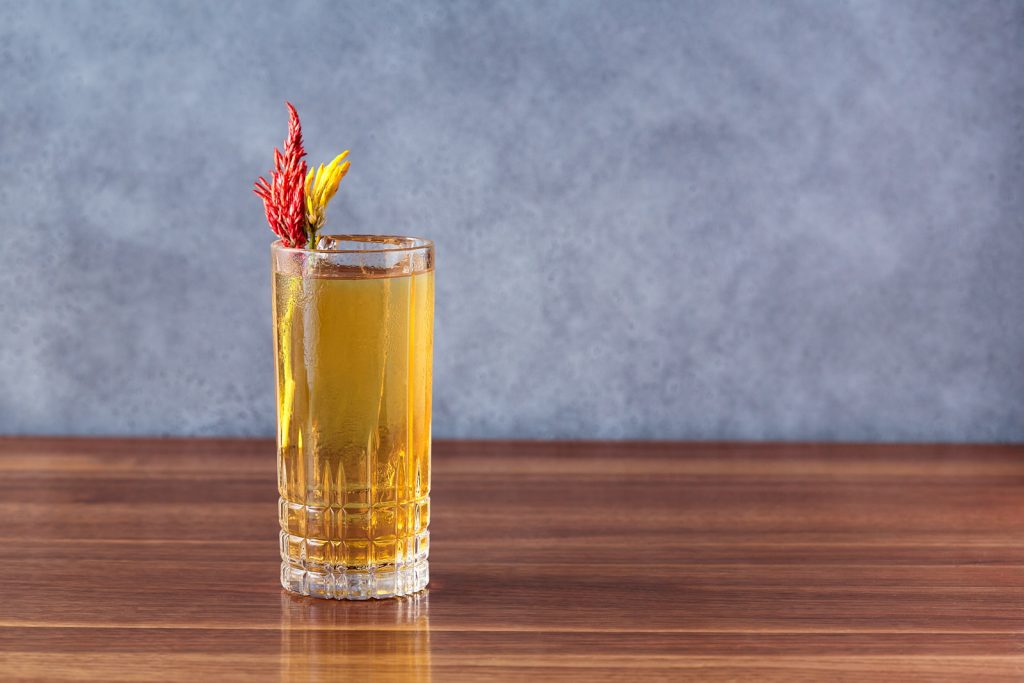 Botanist's Cocktail Lab Blends Science, Mixology, & Alchemy
/ Montecristo Magazine, March 2023
Botanist's Cocktail Lab Blends Science, Mixology, and Alchemy by Jill Von Sprecken.
Tucked away in the Fairmont Pacific Rim—behind marble floors, gold accents, and luxuriant greenery—the Botanist cocktail program bubbles away with mad-scientist energy. The cocktail lab, enclosed behind glass, is devoted to the art, science, and alchemy of the drink. Inside, a centrifuge whirs, a rotary evaporator distils delicate oils, and a vacuum sealer infuses flavours. Most would need a chemistry degree to identify any of it. Or perhaps that's just me. "I wasn't very good at science," I confess.
I'm in a hidden booth (favoured by celebrities) with head bartender Jeff Savage and creative beverage director Grant Sceney. The heavy velvet curtains are drawn to dampen the noise of the boisterous Lobby Lounge below.
Savage assures me he wasn't very good at science, either, but I'm skeptical. "Just like anything, if you know how scientific process and scientific theory works," he says, "I feel like you can get to where you want to go with enough trial and error."
Books help, too, Sceney explains, but trial and error fills the gap where research falls short. In the case of the centrifuge, "do you want it to spin 4,000 revolutions per minute or 23,000? Because there really isn't a book on what is best for good B.C. blueberries."
That openness to experimentation brought Sceney and Savage to where they are now. Both are Vancouver transplants, Sceney⁠—blond-haired and blue-eyed⁠—from Australia, and Savage⁠—bearded with thick-rimmed glasses⁠—from Alberta.
Before landing at the Fairmont Pacific Rim, they competed at international cocktail events, including World Class (described by Sceney as "the Olympics of bartending"), where both claimed national titles. More recently, the bar team at Botanist received a nod from Michelin Guide Vancouver, winning the Exceptional Cocktails Award.
Experimentation, sure. But there's also being in the right place at the right time. Sceney was already bartending at the hotel when its restaurant space was overhauled for the 2017 opening of Botanist. He describes himself as the opening "architect," tasked with designing a bar that would meet the hotel's high standards.
Savage also had fortunate timing. While on a motorcycle trip after leaving his previous job, he received a call from Sceney asking whether he was interested in taking over the drinks programming at Botanist. The answer was yes.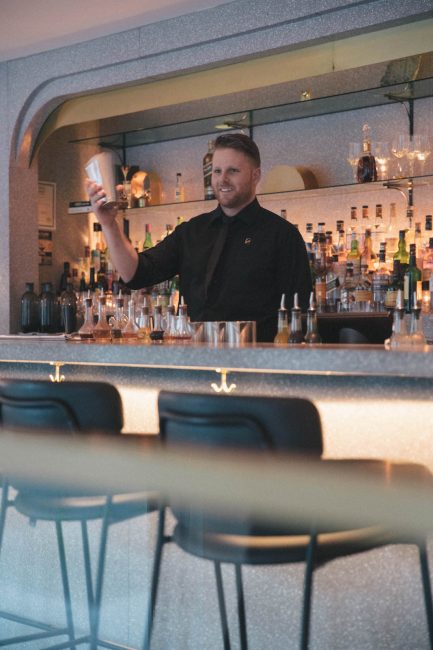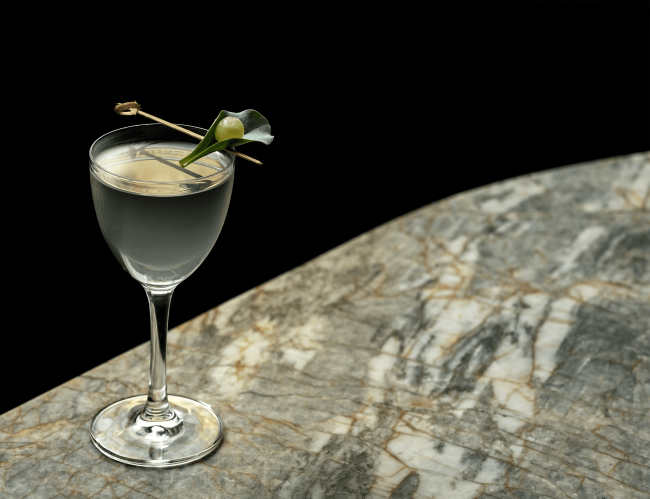 Even the basic martini veers into PhD territory, despite the simplicity of the drink. Botanist's house martini pays homage to the original recipe: spirit, vermouth, garnish, and maybe a dash of bitters. "But it has three different gins. Each one brings something different to the table," says Savage. A house-made sherry vermouth and a dash of bitters, their seaborne tincture, rounds out the drink. The whole thing is crafted behind the scenes "by weight, so it's perfectly balanced. We dilute with reverse osmosis water, so that it has a nice texture to it. And then throw it in the freezer. So it's served at minus four when it comes to you." The garnish is "vegan caviar," cucumber that's been "spherified and compressed with absinthe and elderflower, and then really lightly lacto-fermented." The final flourish? "An oyster leaf, which is a leaf that literally tastes like oysters."
For my part, I'm beginning to feel the spark of interest in science that my high-school teacher couldn't ignite. Or maybe I'm just thirsty.
When I ask Sceney about his favourite drinks on the menu, he credits Savage. "Right now it's his menu. I just built the stage for it," says Sceney. "It's in safe hands up here."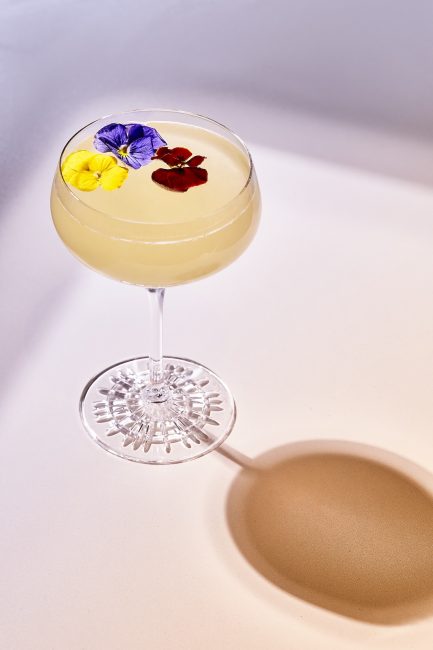 But one of Sceney's originals has remained on the menu since opening: What the Flower (WTF). "It's got electric daisy, or a buzz button, that we put in. It fuses to gin," says Sceney. "If you eat it, your tongue will start to salivate and tingle. It's a really weird sensation, it comes on for about a minute. We lightly do the infusion to the gin. Makes a nice refreshing gin cocktail served up." In addition to the electric daisy (a real flower that's native to Brazil), there's also tea, ginger, cardamom, soda, and a squeeze of fresh citrus—all elements of a refreshing drink. But the electric daisy makes you salivate, creating the feeling of thirst. "It has you coming back. And some of the best cocktails do that."
If the whole process seems exacting, that's because it is. And it's just one of many meticulous steps in a quintessential Botanist cocktail. Everything is thought out, Savage explains, from the staff's movements behind the bar—"graceful … not erratic, no slamming"—to the fridge-temperature garnishes used instead of warm olives, which can heat up martinis. It's meant to look effortless, but all the experimentation and effort result in a delicious final product.
"Trial and error is usually pretty good," says Savage. "Sometimes it fails. But you know, that's what God invented the drain for."