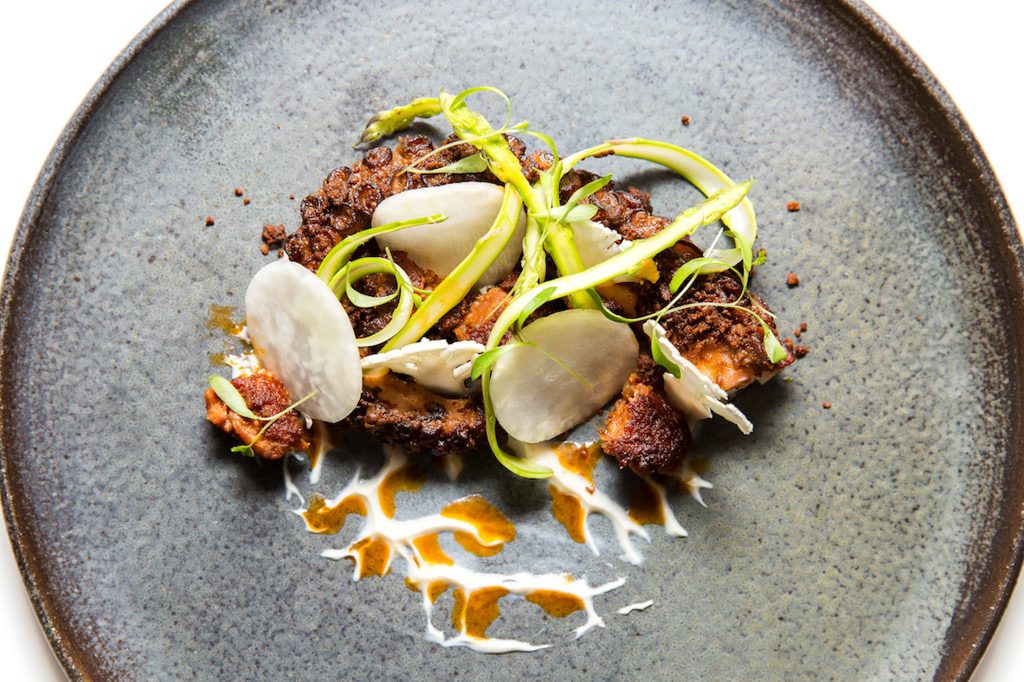 Forbes
/ Vancouver's Best New Restaurants
Botanist located in the Fairmont Pacific Rim Hotel on the waterfront is a big, bright airy room, a lovely setting for Sunday brunch. Designed by award-winning agencies Ste Marie Design and Glasfurd & Walker, the bright, slick space features a cocktail bar and lab, an outdoor terrace garden (filled with 50 different types of plants, including rare fruit bushes), the dining room where we ate and a Champagne lounge.

The Chef, Hector Laguna, cooked in Miami, San Francisco and Toronto before settling in Vancouver as Senior Sous Chef at another beloved establishment, Hawksworth. Now he's running the show at Botanist and making a fine job of it if my choice of crab benedict with avocado was any indication of his skills. That went down a treat while my dining companion seemed pretty satisfied with his waygu burger. We shared an equally satisfying creamy plate of burrata topped with various melon chunks.

Hector's menu is accompanied by Wine Director Jill Spoor's wine program that supports sustainable, organic and biodynamic farming and winemaking practices. As I was there for brunch I didn't indulge in the wine or the cocktails devised in what is described as Vancouver's first "cocktail lab" but I plan to return to try a "Treebeard" cocktail, with gin flavored with Douglas Fir pine needles or a "Candy Cap Magic" made with mushroom rye, moss and spiced maple.