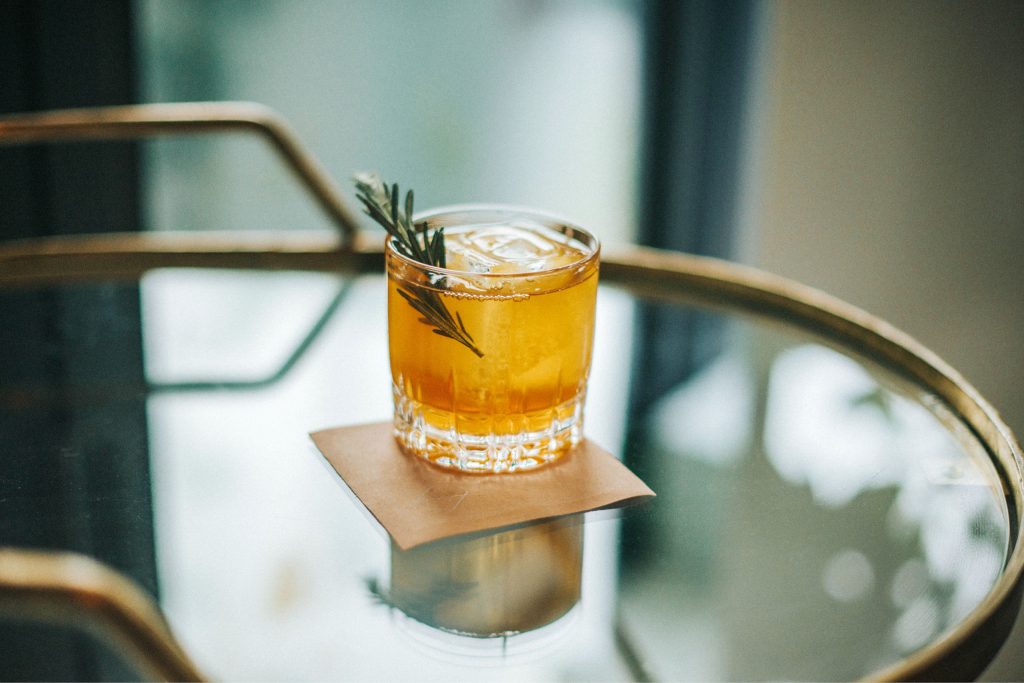 A Smokey Tea Mocktail Recipe From Award Winning Botanist in Vancouver
/ MICHELIN Guide, January 2023
A Smokey Tea Mocktail Recipe From Award Winning Botanist in Vancouver by MICHELIN Guide
Alcohol-free never tasted so good.
Mocktails are just as delectable as cocktails (just ask our inspectors) and the bar team at Vancouver's Botanist proves this with their Heartwood recipe. Jeff Savage (head bartender), Grant Sceney (director of beverage for the bar and the hotel, Fairmont Pacific Rim), and the rest of the mixology team at Botanist were awarded as the 2022 MICHELIN Guide Vancouver Exceptional Cocktails Award winners, so you know you're in good (or rather talented) hands. Whether you're jumping into Dry January, or you're always team mocktail, break out all your mixology gear to tackle this tipple.
Heartwood
Ingredients (recipes below)
3 oz birch water
1 oz smoked tea syrup
Smoked Tea Syrup
1,000g water

50g untreated western red cedar (broken into pieces)
20g smoked tea (head bartender Jeff Savage uses Tealeaves Forestea, but lapsang souchong will do in a pinch).
1,000g superfine sugar
45g citric acid
Directions
Heat water to a near-boil
Add cedar and tea leaves to water and cover. Turn heat to low and steep for 20 minutes.
Strain out cedar and tea leaves, and weigh the liquid.
Add equal amounts of sugar to the liquid and add citric acid. Stir to combine.
Cool and store in fridge for up to 6 weeks
Method
Stir ingredients together with ice. Strain into chilled rocks glass with large clear ice cube and garnish with a sprig of rosemary.