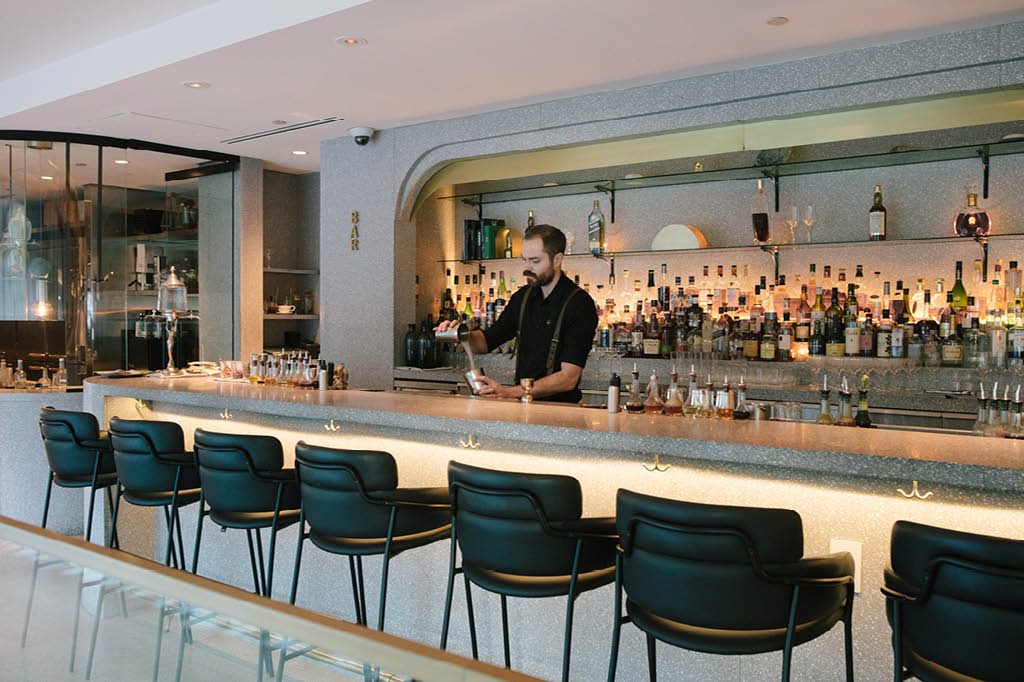 Botanist Bar Has Received The Michelin Exceptional Cocktail Award
/ Forbes, October 2022
Vancouver Hotspot Botanist Bar Has Received The Michelin Exceptional Cocktail Award by Kaitlyn McInnis
The first edition of the Michelin Guide Vancouver was released this week with Vancouver hotspot Bontanist Bar earning the "Exceptional Cocktail Award" at the Star Reveal Gala held in Vancouver on Thursday, October 27.
Botanist Bar made a name for itself as Canada's most unusual Cocktail Lab—a studio that allows bartenders to experiment with ingredients, and develop house-made tinctures, syrups, and more. The culinary-forward approach to cocktail design results in a unique local-inspired menu with drinks like the Much Needed Escape—​​a combination of pineapple husk-infused rum, coconut, ginger, sencha tea, lemon and lime, and house-made clarified milk.
"It's incredible to receive an award of excellence, but the reality is, it means nothing without the team behind you, working to achieve the same goal," shared Grant Sceney, Creative Beverage Director, Fairmont Pacific Rim.
"It's an immense honour to receive such a special award for doing what we love to do every day," added Jeff Savage, Head Bartender, Botanist. "Making not only cocktails but experiences for our guests is something very near and dear to our hearts. I want to extend a massive thank you to our entire team, and I want to particularly thank our guests who continue to sit at our bar and grant us the ability to do what we love to do."
Alongside the recognition for Botanist Bar, Fairmont Pacific Rim, Botanist, and The Lobby Lounge & RawBar are now all officially Michelin-recommended destinations. The Michelin Guide hotel selection includes properties across the globe that stand out for their style, service, and personality.